Now recruiting for our Spring 2022 Cohort!
Learn more
CodeSquad builds new opportunities
Energize your talent pipeline and lower recruiting costs

Companies turn to CodeSquad to build their pipeline of entry-level web and mobile developers
CodeSquad is a non-profit organization that trains talented adults from Boston's urban core to become full-stack software developers and launch a new career. Students are trained in web design and server-side development, as well as Agile methodology, effective communication and teamwork. Following their training, CodeSquad works to place graduates in full-time software jobs in Greater Boston.
Our grads have found software jobs at companies including: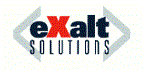 Why partner with CodeSquad?
New talent
Grads from our bootcamp don't match the typical demographics of Boston's tech sector:
90% people of color
62% women
2% non-binary
New funders
Despite a difficult year due to Covid-19, charitable investments in CodeSquad doubled during 2020 and remained steady during 2021.
Industry interest
Senior executives, developers and hiring managers from 11 companies attended CodeSquad's 2021 Project Day.
70+ Engineers & Execs
have volunteered as coding coaches, career panelists or advisors.
Our Funders: