Invest in upward mobility
Invest in upward mobility

Help us bridge the Dudley-to-Kendall Divide
CodeSquad was born from the realization that Greater Boston's booming tech economy was leaving behind our local communities of color. High-tech districts like Kendall Square in Cambridge have low unemployment, high average salaries and excellent job security. But the picture is very different in Dudley Square in Roxbury, or in neighborhoods like Dorchester, Mattapan or Hyde Park. We call this the Dudley-to-Kendall Divide. CodeSquad seeks to build a bridge from Boston's urban core to its expanding tech job market, and develop a new pipeline of software talent for area employers.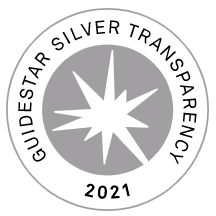 Good news! CodeSquad has received the Silver Seal of Transparency from GuideStar.
How to help
You can help CodeSquad in several ways: direct gifts via PayPal, gifts through a Donor-Advised Fund, and matching gifts through your employer.
Your gift provides essential resources to our students:
$150 supports logistics for one mock interview event or career meetup
$250 provides for preparation and teaching of one class
$480 sponsors four hot evening meals, for 15 students, to help address food insecurity
Donor-Advised Funds
A donor-advised fund is like an investment account for charity. Donors make an irrevocable contribution to the fund, and take a tax deduction for the total amount. The funds can then be invested for tax-free growth, and distributed in smaller amounts to charities of the donor's choice (like CodeSquad).